"Serve and Protect"it's a motto that many police departments hold, with the idea being to serve and protect is to protect the citizens and serve the public. Many American citizens don't see that as the motto instead they see that the "Serve and Protect" motto only applies to white skin rather than darker skin. Police brutality has been a constant problem in America and has left families with the loss of a family member, following many of the events from the past five years the number of fatal police shootings have have risen to a new high. It seems like the news always has a new story on another unarmed man shot and killed by police. There are too many problems to count but the main goal is an overall reformation of our law enforcement to serve and protect all citizens of the United States equally.
   There are confrontations between the police and citizens daily across the US and not all of them end with a smoking gun but some do and to look at all of the data that tells what actually happened in the confrontation will go one of two ways, one the officer(s) in question will be investigated and two the citizen will be arrested and charged with some criminal offense. Coming out of The Atlantic from the article The Missing Statistics of Criminal Justice "It's ridiculous that I can't tell you how many people were shot by the police last week, last month, last year," FBI Director James Comey said last spring." From this two news sources went out to collect data on fatal shootings by police alone and gun related deaths. As of 2017 the FBI have been recording data that shows us interactions with police and civilians that involve the use of excessive force and/ or gun related deaths. This is a right step in law enforcement reform in the way that the public knows what is going on in the US and in doing so, police officers will be held accountable for their actions since better accurate data is presented and accessible for the public.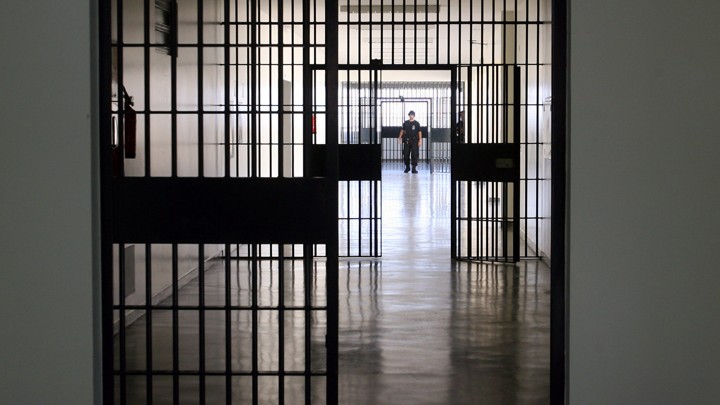 Police officers are constantly accused of racially profiling people of color all over the US simply because they're walking down the street or sitting down. It happens more often than we think and we only see a few instances where police officers have stopped black men and women where maybe what was suppose to be a regular traffic stop turn into a crime scene. When we see on the news that another unarmed man was shot by the police we wonder if it'll ever end but it rarely ever does. There is a misconception of people who look dangerous versus people who are dangerous and from what we've seen the innocent civilians that have been shot are not dangerous as there was no threat. People of color are simply seen as a threat by many police officers and that is what we hear a lot of the time on the news and when a group of people are labeled as a threat society seems to make sure that they become what we have dubbed them to be. Seventeen year old Trayvon Martin who was shot by George Zimmerman on February 26th 2012 sparked a lot of controversy across the country. During the hearing Christopher Serino a homicide detective for the Sanford Police Department suggested that Zimmerman should be charged with manslaughter because he "failed to identify himself". When this tragedy happened Oprah Winfrey had said that this was in her mind the same thing as the death of Emmett Till in 1955. To Trayvon Martin he only saw Zimmerman as a strange man following him and for Zimmerman he saw a suspicious kid. In many more instances police officers have said that their suspect was suspicious or that they were threatened forcing them to shoot.
 In many cases police have been seen using excessive force to detain their perpetrator and when that happens the witnesses around to watch take to social media with videographic evidence. In this way social media has been used to show what's going on in the country for the younger generation who spend most of their time looking at the phones. That's not to say that the younger generation should get their news from social media because it's not a reliable source. Police officers are often caught using excessive force when it's not needed and when videographic is produced the officer in question is quickly put behind the curtain so the public won't know who it was in the video. There are many cases where officers have used excessive force and it resulted in them killing or seriously injuring their perpetrator. When watching some of these videos you can tell how quickly everything is escalated and how quickly officers call for back up. There are different levels to The Use of Force Spectrum and of the five levels of the spectrum the most extreme level of force is used often. The spectrum is
Physical Presence: Using mere presence.

Verbalization: Using verbal statements, from non-threatening requests to direct orders.

Empty-Hand Control: Using physical bodily force through grabs, holds, punches or kicks.

Less Lethal Methods: Using weapons such as a baton, chemical sprays, Tasers, or police dogs.

Lethal Force: Using lethal weapons such as firearms.
This is not to say that every officer uses an excessive force but from the ones we see it tends to be more force than was needed to apprehend the suspect.
   So when we see these egregious events unfold before our eyes what are the steps we need to take to make the citizens feel like the police are here to protect and serve. Holding officers accountable for their actions is one way we can start to enact change in our law enforcement as well as clearing up misconceptions that society has about people of color in the United States and push for police reform that allows law enforcement and the community to have a trusting relationship.